OUR AWARD WINNING LA HUSTLE MOVEMENT PERFORMANCE TEAM!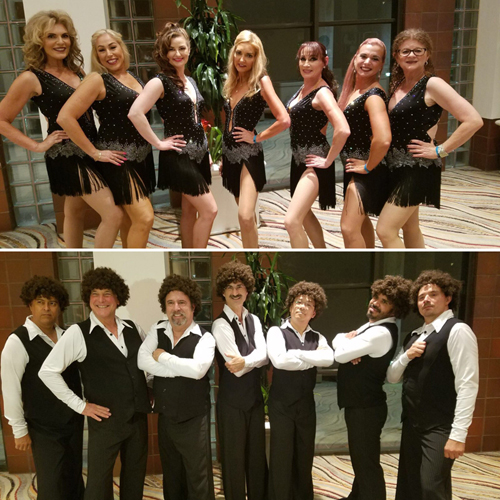 The LA Hustle Movement Performance Team was created almost two years ago to showcase hustle throughout Southern California!  This team of amateur hustle dancers has been performing at major dance events, competitions and social dancing venues throughout Southern California. All dance routines performed by the team are primarily choreographed by Shay Dixon and his network of professionals. This year, the team had choreography collaborated by Nateli Ruiz as well. During the International Hustle and Salsa Congress this year, under the direction of Shay Dixon, the team won first place in the competitive team match division.
The LA Hustle Movement Performance team has tryouts every year in January. If you are interested in joining our team of talented hustle dancers, please contact us in December this year.
The first ever ladies Hustle Team will be showcasing soon.